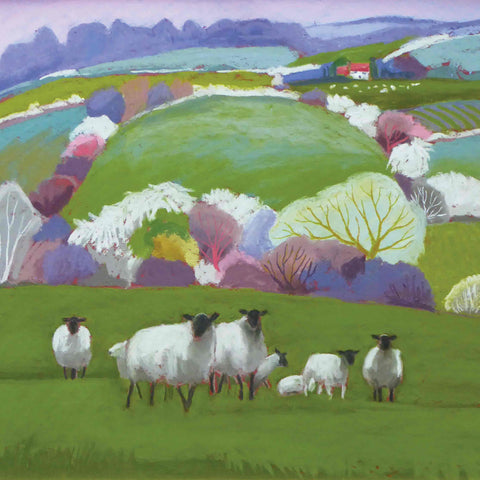 Tags• Countryside • LANDSCAPE • Pastel • Sheep • Shropshire • Sue Campion
If you know Sue Campion you will know the Shropshire landscape – even if you have never had the pleasure of visiting. A Group of Shropshires is a typical Campion pastel of the Shropshire hills surrounding her home. This is one of our most recent introductions to Sue's much loved range of cards and it is hugely popular with our customers. The original painting which is 20 x 24 inches took Sue around three days to finish and sold soon after at The Russell Gallery in Putney where similar paintings are available. The rolling, early summer landscape with its blossom...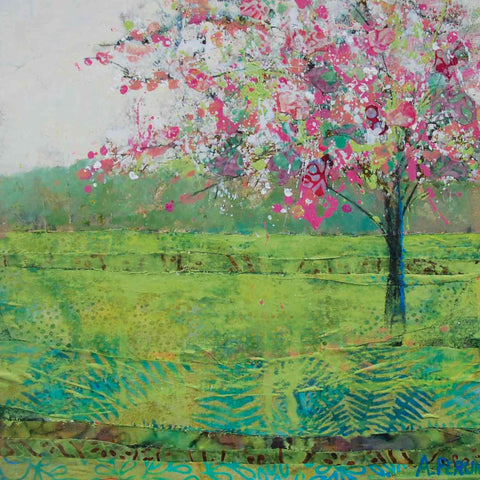 Tags• 2019 • ANNA PERLIN • ART • BEST SELLER • BLOSSOM • CARD OF THE MONTH • HERTFORDSHIRE • LANDSCAPE • MAY • MIXED MEDIA • SPRING • TEXTURE
What would be better suited for the month of May than Spring at Last? This beautiful card from the original painting by artist Anna Perlin was introduced in January and immediately became one of our best sellers. The beautiful texture of Anna's mixed media art stands out even when the image has been printed onto a card. The calm greens and hopeful, life-affirming pinks of the blossom will send a message of hope, life, inspiration and new beginnings to the lucky receiver.  Spring at Last by Anna Perlin Anna Perlin grew up in the Oxfordshire countryside and her love for...