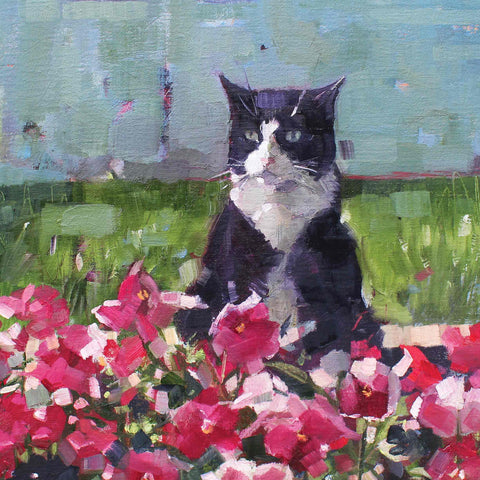 Tags• 2019 • Anne-Marie Butlin • BEST SELLER • Black and white cat • British Artists • CARD OF THE MONTH • Fine Art • Greeting Cards • Oil painting • Pansies
Ringo and Pansies by Anne-Marie Butlin has become our most popular cat card since it was introduced in January. Our customers find him irresistible despite his serious look! We feel very lucky to have Ringo in our collection along with the rest of Anne-Marie's beautiful images. Her oil paintings reproduce beautifully as cards and are suited to many occasions making her range one of our most successful. Ringo and Pansies by Anne-Marie Butlin Anne-Marie Butlin trained at Harrow and Loughborough College of Art. She currently lives in Crouch End, North London and paints full time from her garden studio. 'All my...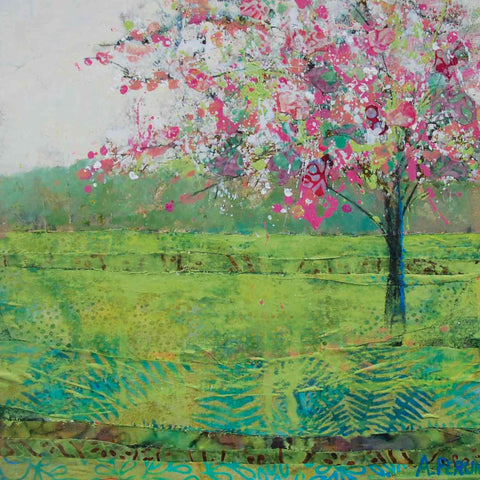 Tags• 2019 • ANNA PERLIN • ART • BEST SELLER • BLOSSOM • CARD OF THE MONTH • HERTFORDSHIRE • LANDSCAPE • MAY • MIXED MEDIA • SPRING • TEXTURE
What would be better suited for the month of May than Spring at Last? This beautiful card from the original painting by artist Anna Perlin was introduced in January and immediately became one of our best sellers. The beautiful texture of Anna's mixed media art stands out even when the image has been printed onto a card. The calm greens and hopeful, life-affirming pinks of the blossom will send a message of hope, life, inspiration and new beginnings to the lucky receiver.  Spring at Last by Anna Perlin Anna Perlin grew up in the Oxfordshire countryside and her love for...